ENGLISH:
Shanty Singers i Åbo (Turku) is a male choir singing shanties, old working-songs from the days of the great sailing ships. The oldest songs are from the 1700's. The shanties were sang during various tasks like setting sails, pumping and lifting the anchor. During manual labour keeping pace was very important, the pace was set by the shantyman. The shantyman of the choir is singing solo while the chorus is sang by the entire choir. Some shanties are also sang in unison, like our signature shanty "Strike the Bell" and one funeral hymn. All shanties are sang in seaman English from beginning to end.
The Shanty Singers choir was established in 1970 by retired Master Mariners who had all rounded Cape Horn on commercial sailing ships and is one of the oldest Shanty choirs in the world. The goal of the choir is to keep the old shipboard working-songs alive; sea shanties from the days of the great sailing ships. Even today most choir members are either retired or active Master Mariners, or men interested in shipping. The choir has 30 members, of which almost 20 are active.
SVENSKA:
Shanty Singers I Åbo är en manskör som sjunger shanties, d.v.s. gamla arbetssånger från segelfartygstiden. De äldsta sångerna är från 17-hundratalet. Shanties sjöngs under olika arbetsmoment såsom segelsättning, länspumpning upphivandet av ankaret m.m. Vid manuellt arbete var det mycket viktigt att hålla takten, vilken bestämdes av shantymannen (försångaren). Körens shantyman sjunger solo medan kören sjunger refrängen. Några shanties sjungs också unisont så som vår signatur shanty "Strike the Bell" och en begravnings hymn. Alla shanties sjungs  på "sjömans engelska".
Kören grundades 1970 av pensionerade sjökaptener, vilka alla hade rundat Kap Horn på segelfartyg frakt fart och är en av de äldsta Shanty kören i världen. Körens mål är att hålla använda arbetssånger ombord livskraftiga från de stora segelfartygens dagar. Idag är flera körmedlemmar aktiva eller pensionerade sjökaptener eller men intresserade av sjöfart. Den består av 30 medlemmar av vilka nästan ett 20 tal är aktiva.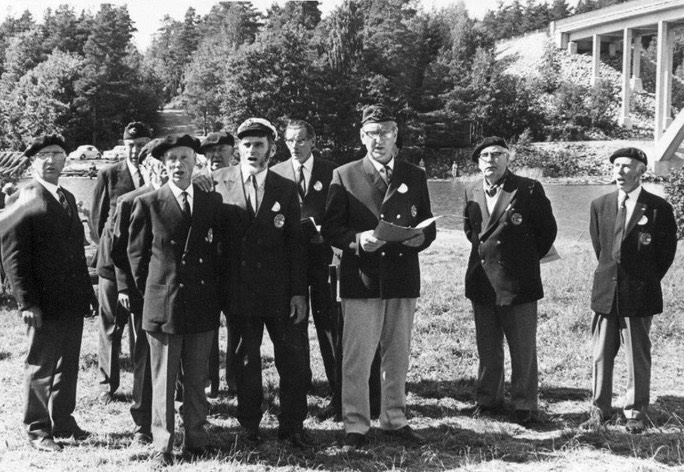 Pargas, Sattmark 1973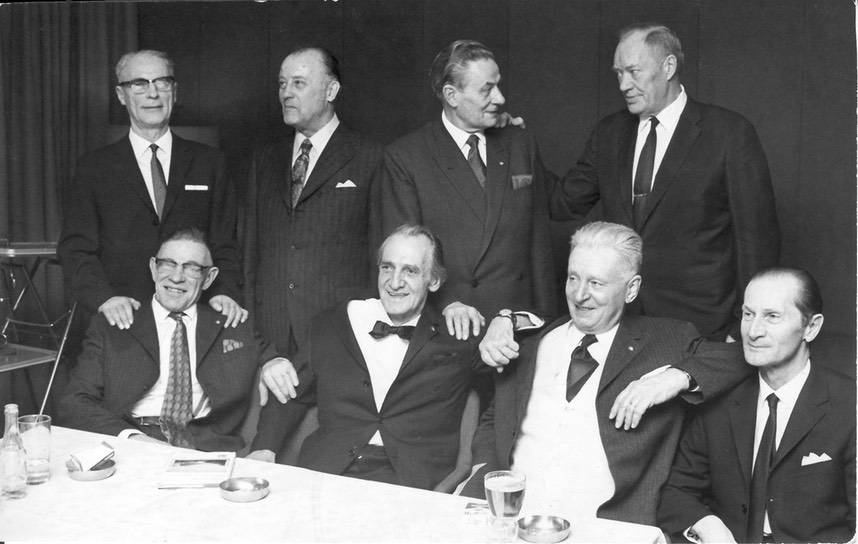 Founding members, 1970